Our unique model caters to both populations equally in joint activities. In each of our programs, we aim to have 50% teens at risk and 50% teens with special needs between the ages of 12-21.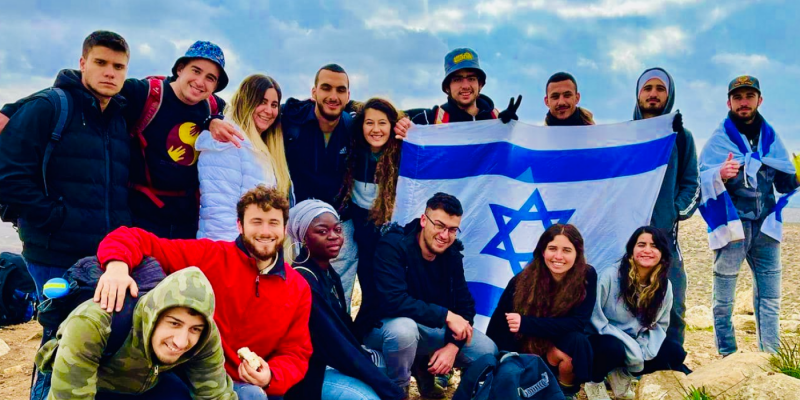 Gap Year Program – 'Beyachad' ('Together')
The program operates in various cities in Israel. Each group has 14 participants – half of them with special needs and half of them are at risk. Our program framework is built on bi-weekly meetings. These meetings include practical tools, educational content, a personal work program tailored to the needs of each individual and contributions the community.

The program is conducted in full cooperation with the school's educational staff. It is measured by questionnaires that are to be completed by the participants, parents and educational staff in order to examine behavior, social life, independence, level of commitment and the well-being of each participant.
Our summer camp is a 2-week American style camp catering to both populations and designed to create a long-lasting meaningful experience at no charge to the participants. Each session is a week-long and includes 60 campers of all religions from all over Israel. We have approximately 50 staff members (30 counselors, 10 teachers, cooks, paramedic, social worker and logistic staff).

Our joint summer program includes educational and recreational activities such as: art, cooking, therapeutic horseback riding, swimming, sports, high ropes, group interaction, a circus, board games, science workshops, theater, photography, and more.
Gap Year Program – 'Beyachad' ('Together')
MPOTP together with Aharai (also a non-profit organization) founded the first gap year program of this type that gives opportunities to these two diverse groups where they live together and obtain independent living skills such as cooking, cleaning, managing a household budget and more.

Our program consists of 30 participants, half of which are with special needs and half are at risk. This preparatory program is designed to prepare the participants for a meaningful military/national service that is an important step in the Israeli society. The program helps each participant focus on his\her inner self and acquire tools that lead to a mature, full, active and meaningful life. We achieve these goals by incorporating field trips, volunteer work, encounters with the diverse population in Israel, educational curriculum, various workshops, life skills and social interaction.
Titkadmu is a military program designed for soldiers on the autism spectrum. As part of the IDF's vision of integrating these youth into general society, MPOTP designed a program to help and train command staff how to work with soldiers on the spectrum. We also designed a program which helps the soldiers on the spectrum integrate successfully into military lifestyle.